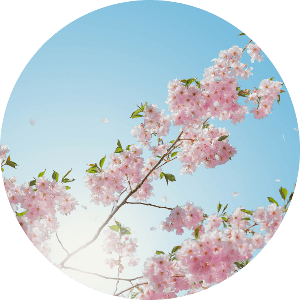 Same day Agra tour by train
Everyone knows that Taj Mahal is a must visit monument, when you are in India. Travelers going to New Delhi, often go to Agra on a same day Agra tour by train when they reach Delhi city as it is at a traveling distance from Delhi.  Same day tour to Agra is basically a train tour. We let you enjoy the luxury train journey from Delhi to Agra and vice-versa during Same Day trip to Agra.  You can make the most of Agra tour including the world famous building Taj Mahal, Agra Fort and Fatehpur Sikri in one day.
We organize same day Agra tour by Shatabdi Train.You journey starts early in the morning from New Delhi Railway station , though your pick up in included in the tour package from you Hotel or residence. Shatabdi train departs at 06:15 AM every day except Friday. Train reaches out there in Agra in less than two hours. we offers best agra tour packages at affordable prices within your budget.
During the day, a buffet lunch at Five star hotel is also included in Same Day trip to Agra. On way back, you will be transferred back to the Agra cants then Railway station well before time to board Shatabdi train back to New Delhi. It arrives New Delhi at 10:30 PM. On arrival you will be picked up and transferred to your Hotel or residence.
Place to visit in Agra
Taj Mahal
 Taj Mahal is the major attraction of the city, which draws millions of travelers every year. Taj Mahal is made of white marble, precious and semi-precious stone. The beauty of the Taj Mahal is quite appealing that makes travelers compel to gaze it for long hours and capture its pictures in different angles. The garden, fountain and river of the place also attract travelers. Apart from these attractions, the calligraphy and craftsmanship is also a nice attraction for the travelers. It is truly a must visit place.
Agra Fort
Agra fort is one of the best architectures of Mughal era, it was built alongside the Yamuna river and covers approx. 2.5 km of area. It is made of red sandstone and it has two gates named as the Amar Singh Gate, the Delhi Gate, whereas travellers can also visit the fort by Amar Singh Gate. It has beautiful calligraphy as well as craftsmanship. It is a fort which was used as military as well as residential purpose. So, it is a must visit place to explore.
Fatehpur Sikri
Fatehpur Sikri is a pre-historic site which is comprises of abundant water, forest and raw material. It is one of the World Heritage Sites by the UNESCO. It is a blend of Mughal and Persian architecture. The monument comprises of a number of attractions within the complex that are palaces, halls, and mosques. One must visit this place to explore and have lots of fun. Same day Agra tours, is one of the best tours that travelers must enjoy visiting. The journey of same day Agra tour by car gets end here with the exploration of Akbar Fort, Fatehpur Sikri. Now, it's time to return home with lots of good memories and amazing photo session. This tour is certainly memorable for everyone..